Grey

(Fifty Shades 4)

by EL James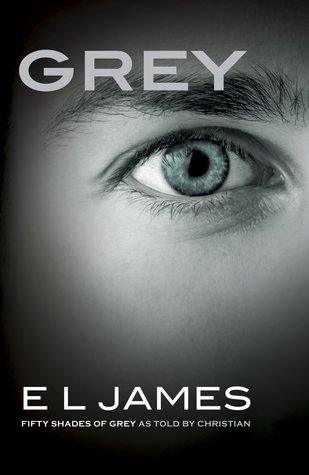 See the world of Fifty Shades of Grey anew through the eyes of Christian Grey.
In Christian's own words, and through his thoughts, reflections, and dreams, E L James offers a fresh perspective on the love story that has enthralled millions of readers around the world.


Christian Grey exercises control in all things; his world is neat, disciplined, and utterly empty—until the day that Anastasia Steele falls into his office, in a tangle of shapely limbs and tumbling brown hair. He tries to forget her, but instead is swept up in a storm of emotion he cannot comprehend and cannot resist. Unlike any woman he has known before, shy, unworldly Ana seems to see right through him—past the business prodigy and the penthouse lifestyle to Christian's cold, wounded heart.




Will being with Ana dispel the horrors of his childhood that haunt Christian every night? Or will his dark sexual desires, his compulsion to control, and the self-loathing that fills his soul drive this girl away and destroy the fragile hope she offers him?





***This book is intended for mature audiences***
MY REVIEW:
I finished reading this book last night and I wanted to write a review after thinking it over ...
I've decided to write it while it's all still fresh in my head!
it's not my intention to write spoilers but it may happen ... although, how right???
since it's the same book only from Christian's POV?
first let me say ... I REALLY ENJOYED this book ... it is very enlightening and we get to know Mr Grey better ... how he thinks, how he works, his fears, his past, his nightmares!
BUT ... yup, there's a but ... I didn't enjoy the book until half way through when I decided to pull out FIFTY SHADES OF GREY and read the books simultaneously!!!
It was the parts that included Ana that I started to get confused ... has it been that long since I read the book that I don't remember?
So I asked some friends and they too, were confused by the book ... why? what were we all expecting?
I am thinking, for me anyways, it's because :
1) it's been a while since I read the book
2) the movie is still fresh in my mind!
3) I think there is MORE in this book

What I mean about # 3 is ... and I didn't learn this until I read the books simultaneously ... there IS some extra conversation ... not a lot but enough to make you wonder ... they are minor extras.. and while I don't know for sure if this happened in the first half of the book (when I was confused) it does happen in the second half
(I didn't compare the books until about 50% of the way through )

Other than that ... GREY gives us a deeper look into Christian, his mind, his struggles (I'm guessing most of us realized that he was struggling) his feelings, this new (for him) kind of relationship ... we also see how HE sees Ana! and how all these new things affected his business & family life!
we also see a little more of MRS ROBINSON! haha
GREY was really fun to read and I think I love Christian even more now that I know him better!